A SELCO Foundation Initiative
Sustainable Energy Makes Livelihoods Aspirational
(painted in Cheriyal)
Represents the techniques of terracotta and pottery that are still being practiced in some parts of India (Dhurbi, Assam in this case). Through financial linkages, the potter transitioned to use a solar-powered wheel to run pottery with increased productivity and income. During the COVID-19 lockdown, Dhurbi became a hotspot and with strict zonal sealing and restrictions on celebrations and a ban on marriages affected the demand for pottery products. Nervous about his business, the potter was primarily dependent on his savings but post the lockdown, his market linkages paced up again increasing his sales.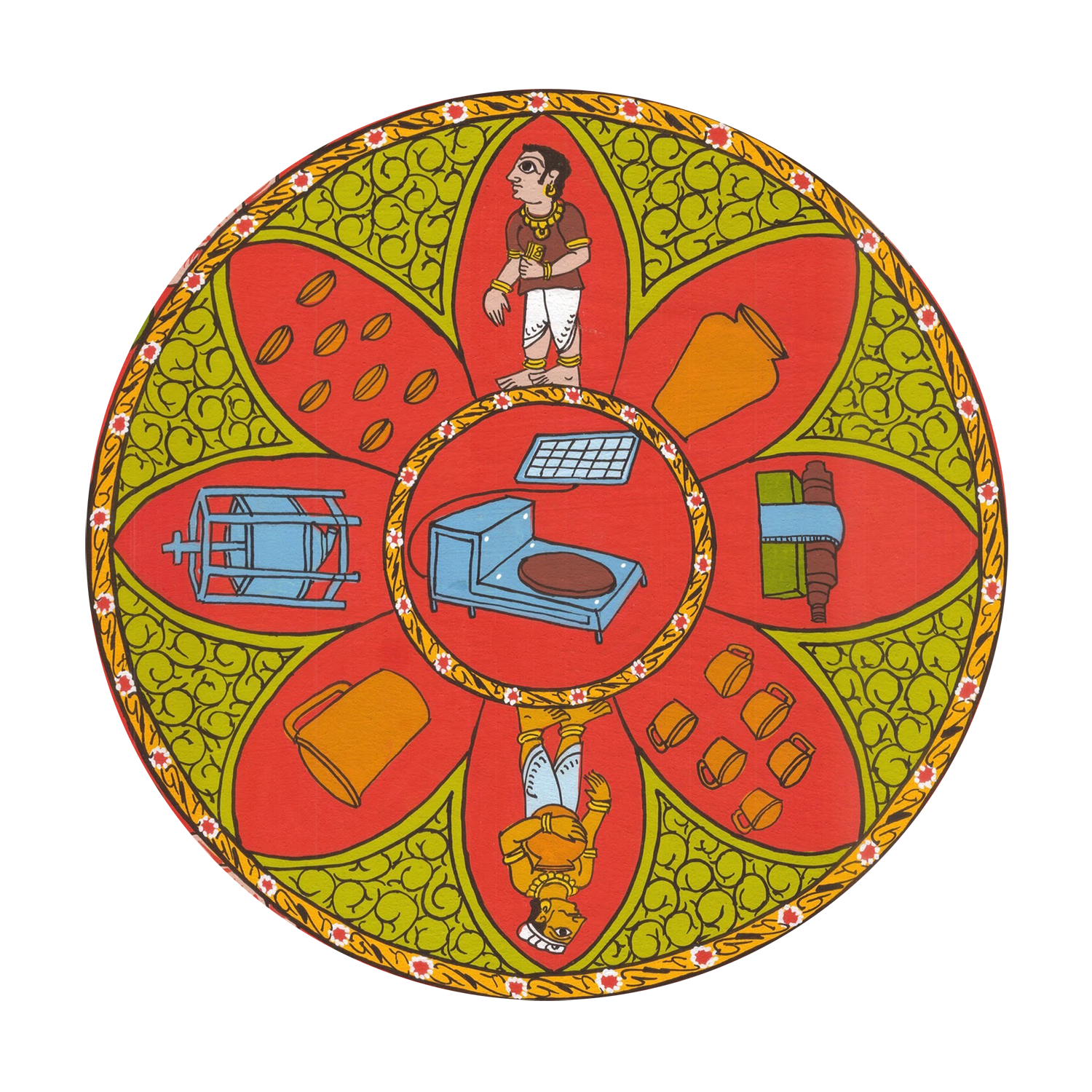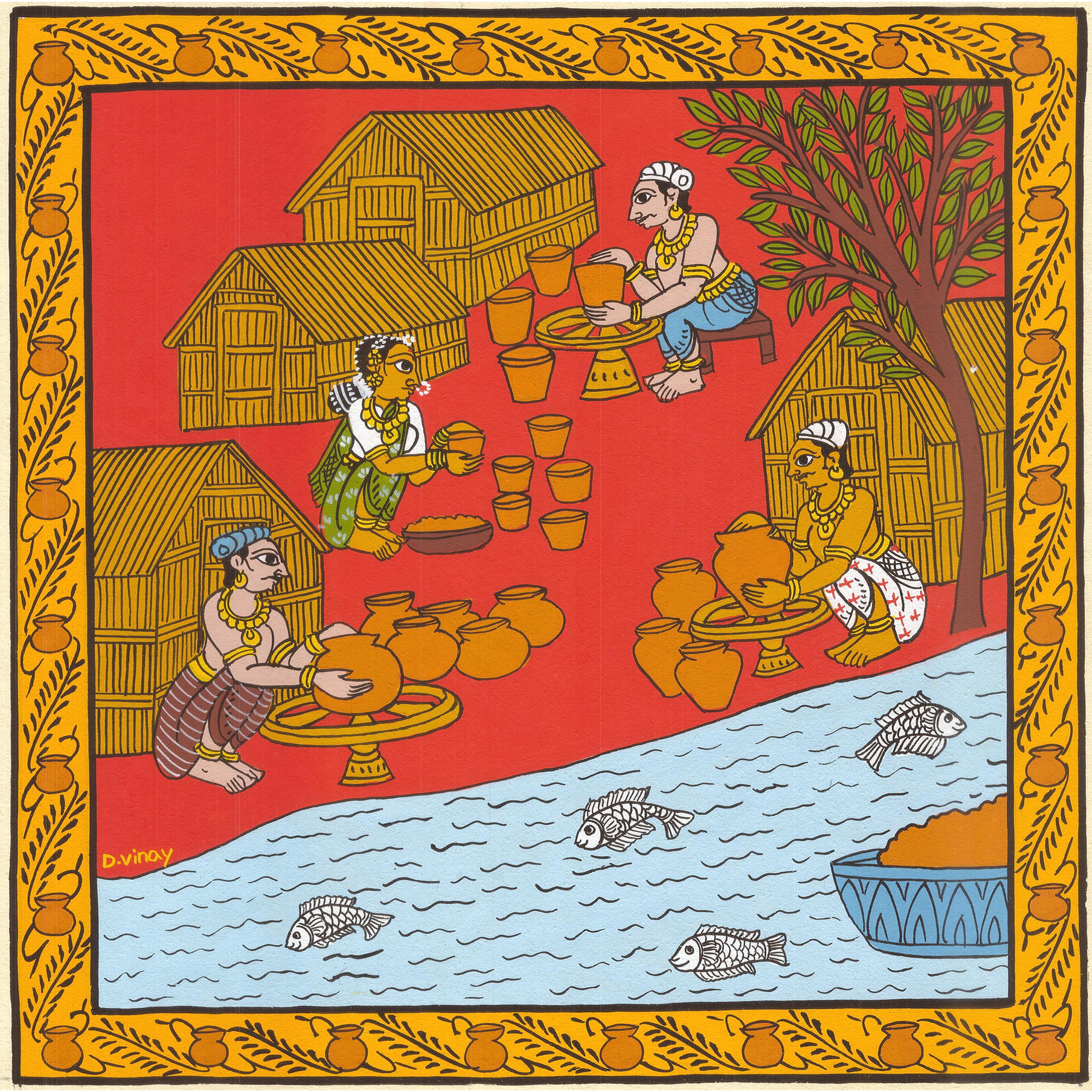 On the banks of the mighty Brahmaputra, lies a well-known craftsvillage that is the single largest village in India where traditional techniques of terracotta and pottery are still being practiced. The craftsmen here use a special type of soil called 'hiramati' found abundantly in this region.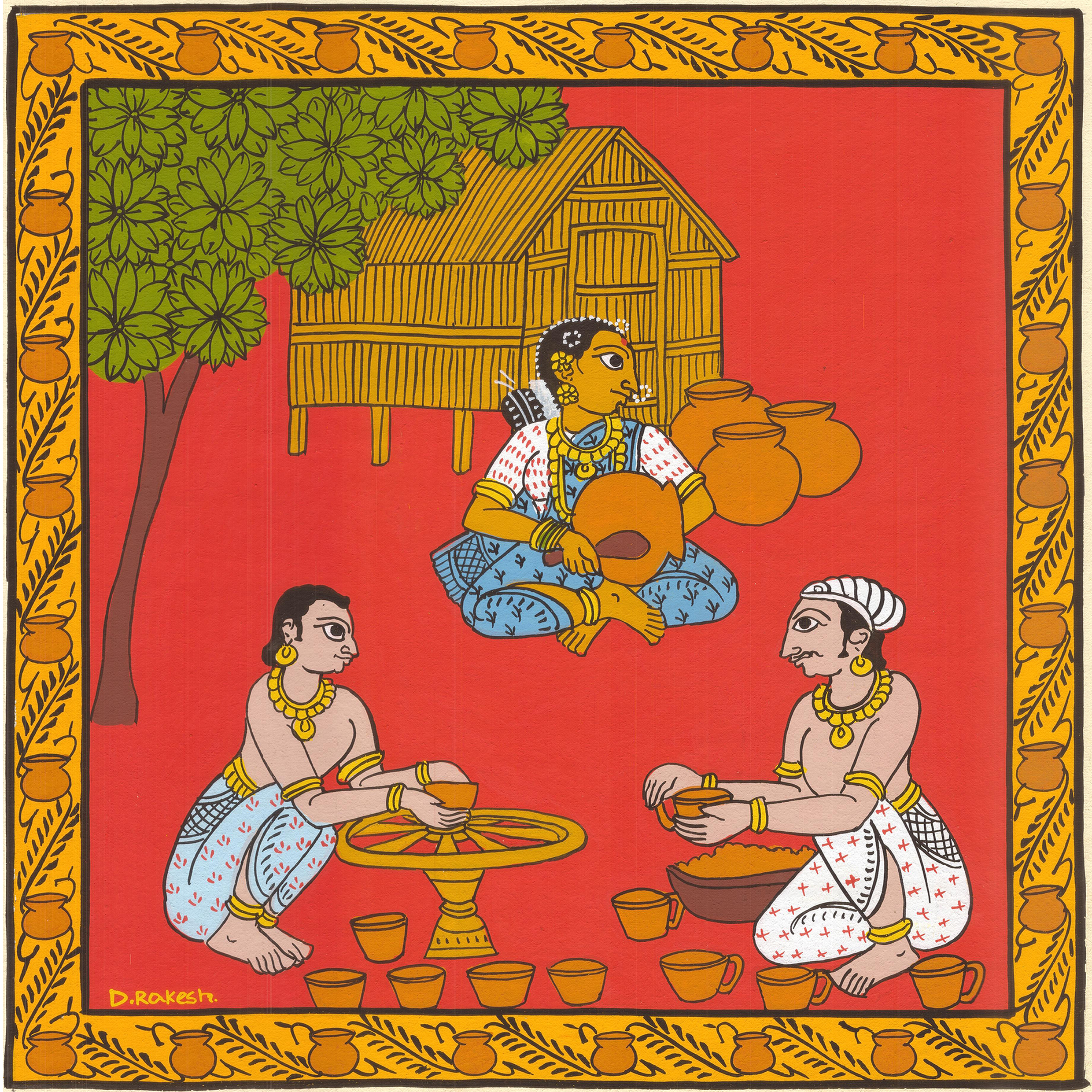 One such potter's family in the village is that of a young entrepreneur. This young entrepreneur learnt pottery from his father and became a Master Trainer after undergoing several skill training programs. Like others in the village, he sold a few of his products in a neighbouring district, while most of it was collectively sent for sale in larger quantities to another state. And while there was a constant demand for his products, he was unable to meet it despite having an electric wheel, because of the erratic power supply in the region.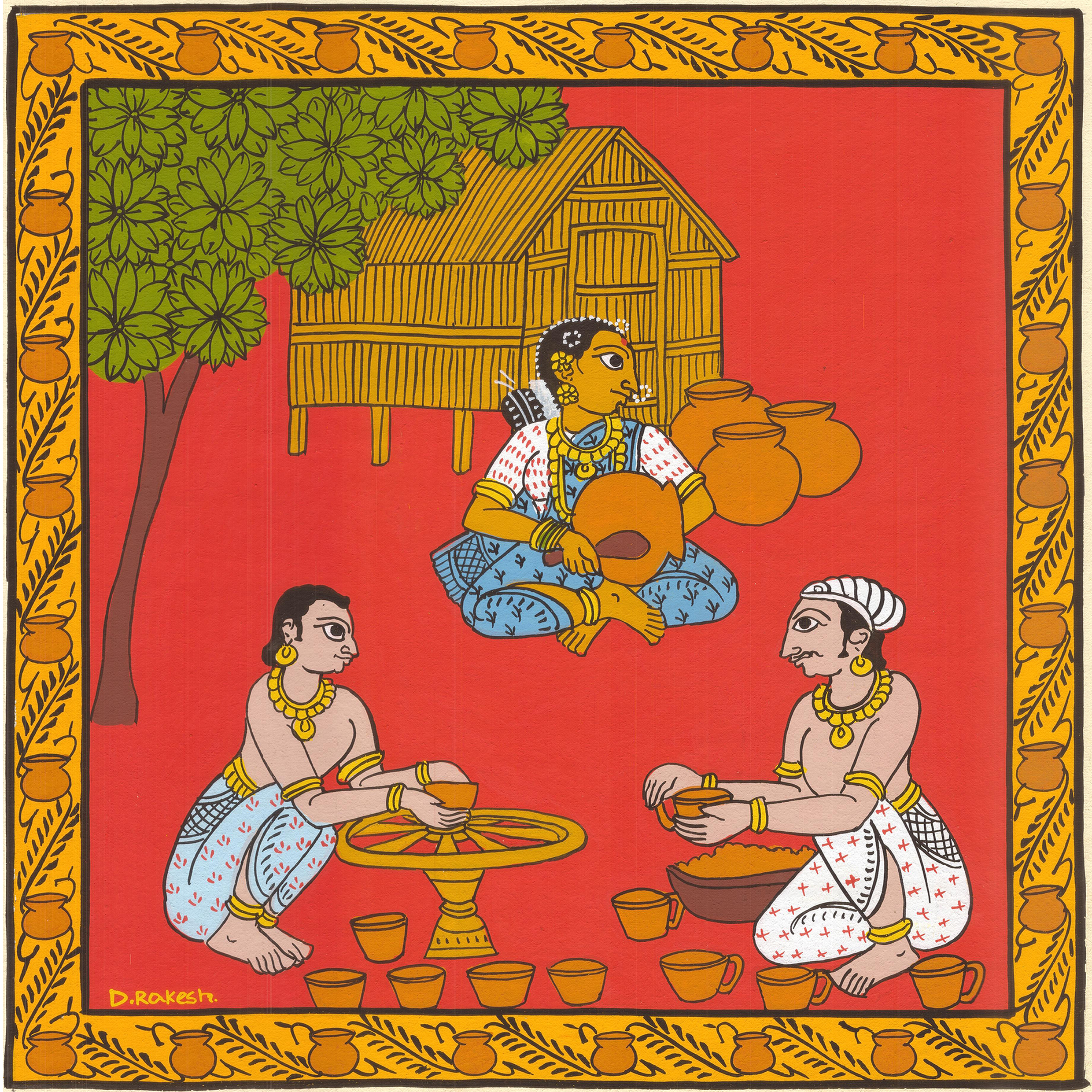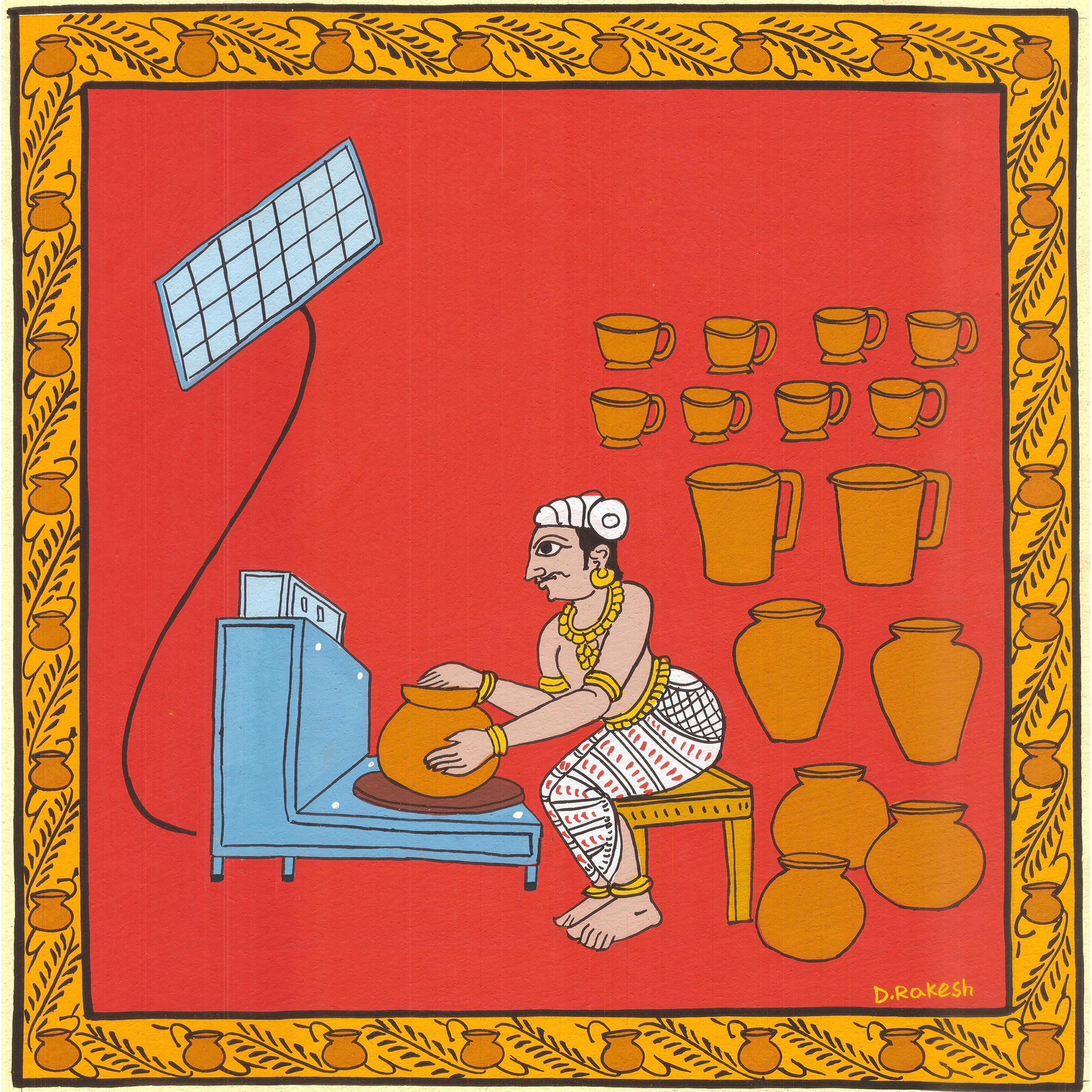 In 2019 through a pottery training program the young entrepreneur became aware of a solar powered pottery setup. With the help of SELCO Foundation and the local bank, he took a loan through the entrepreneurship scheme of the bank. Empowered by a reliable power source, he was now able to run his electric wheel independently. This greatly increased his productivity, saved time and improved his income. He was even able to supply 3000 cups per day to a famous tea stall.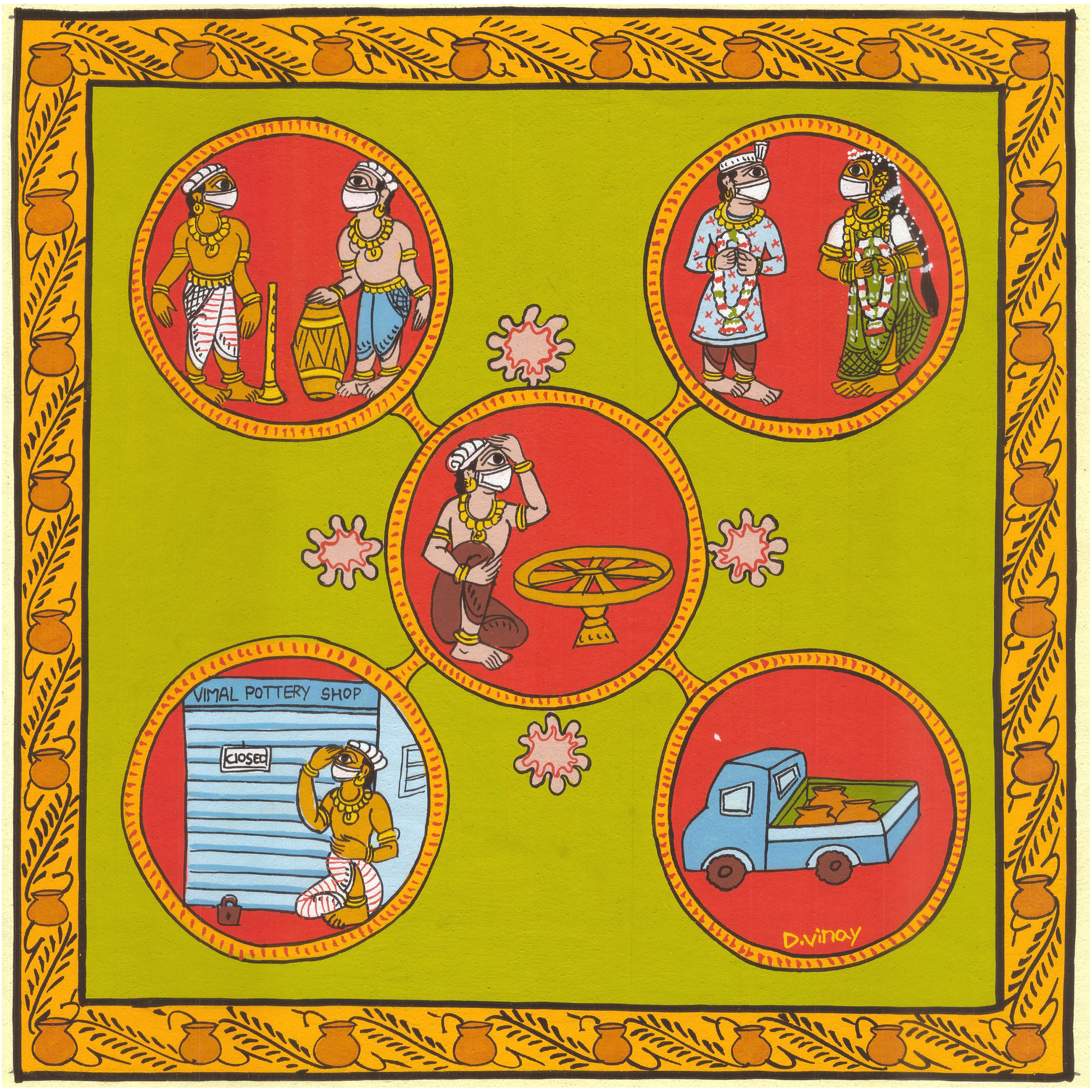 During the COVID lockdown, the neighbouring district that the young entrepreneur used to sell to, became a hotspot and was declared a red zone. With strict zonal sealing, restricted festival celebrations and a ban on marriages, the demand for pottery products reduced drastically, severely affecting the income of all potters. He too was nervous about losing his income, during this unprecedented time.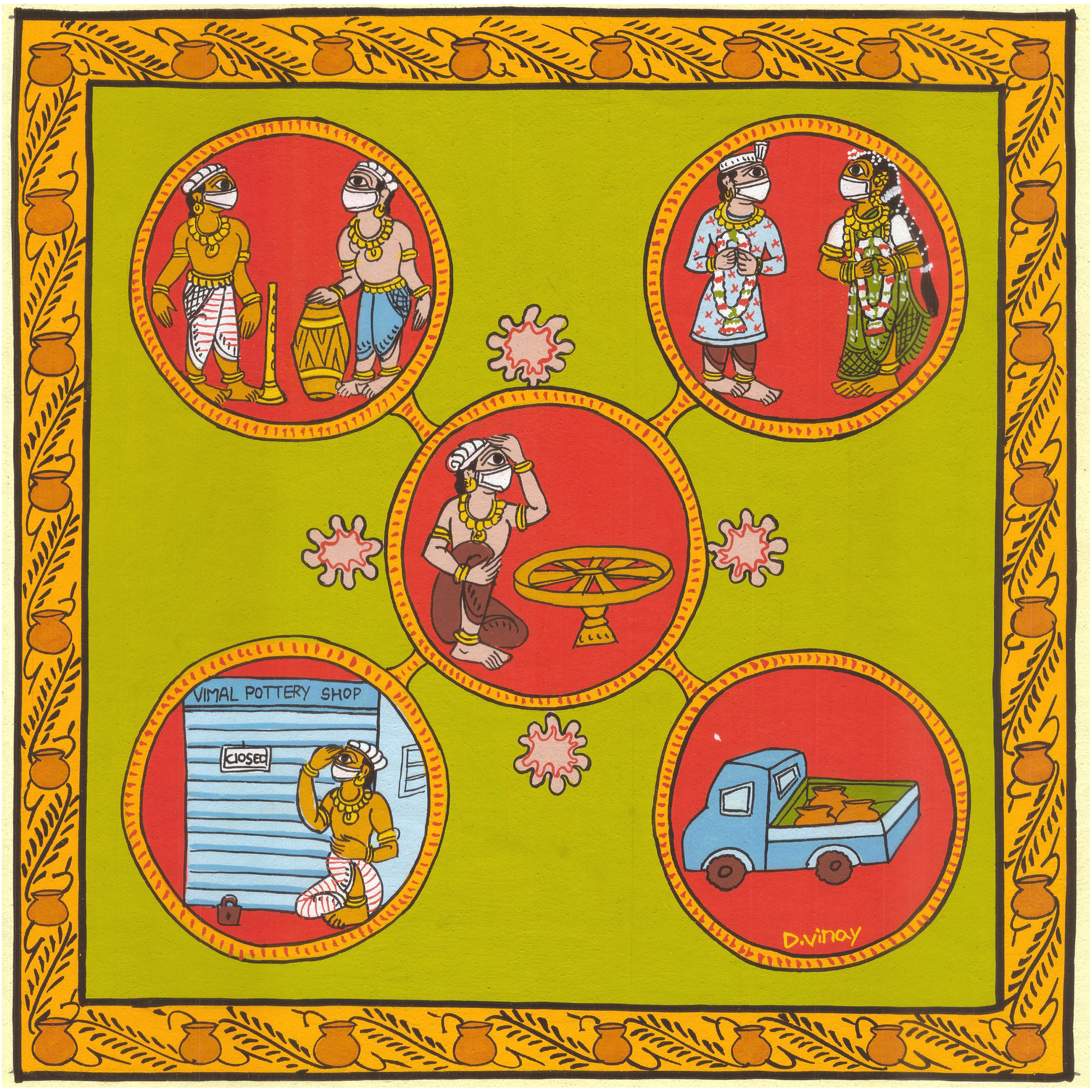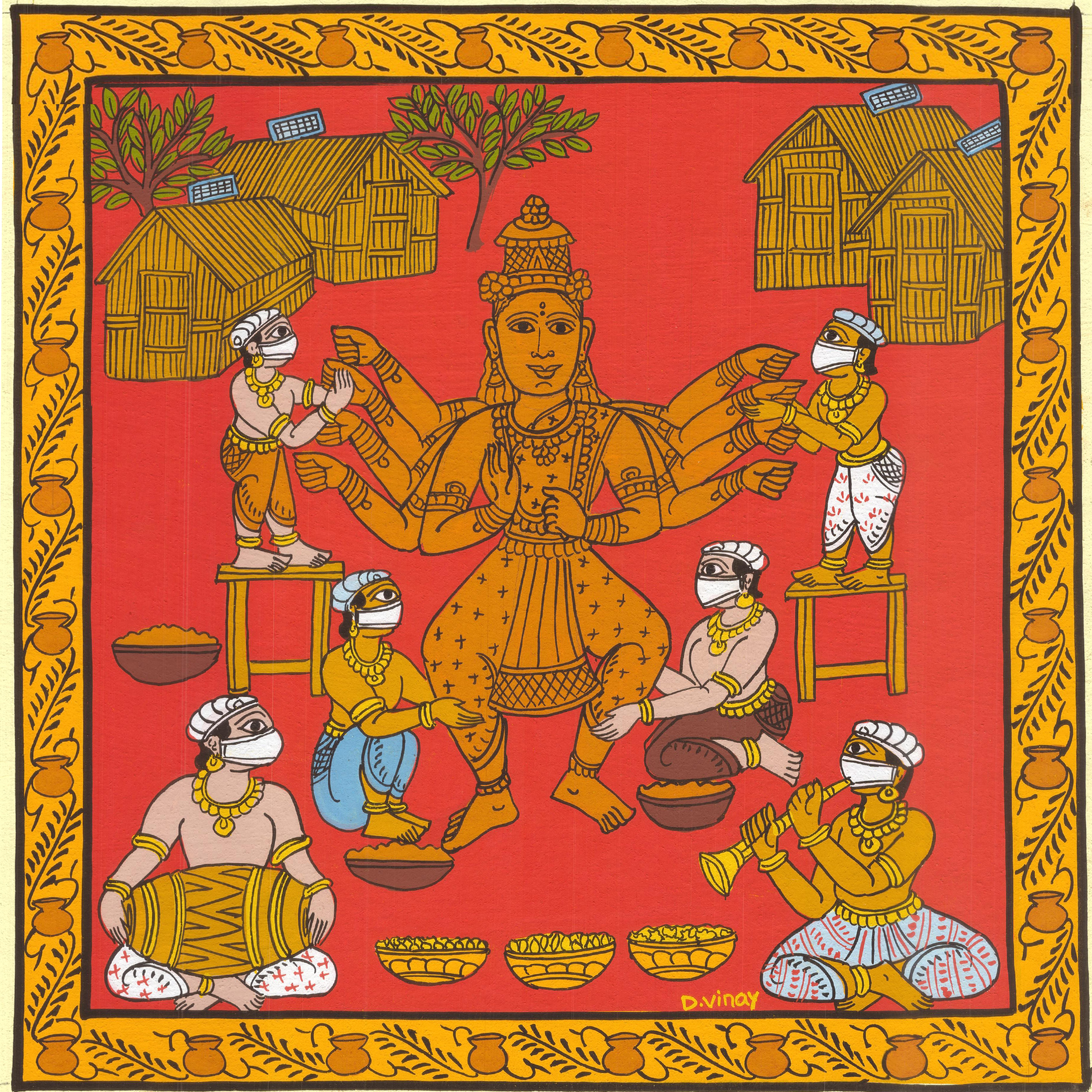 Post the relaxation of lockdown, pottery had picked up pace again. The young entrepreneur was able to continue sales within the neighbouring district, and also joined other potters in preparing for the durga puja festival supply. In addition, repaying his EMI, has made him eligible to receive other loans, through which he plans to procure a blunger and pugmill for his setup.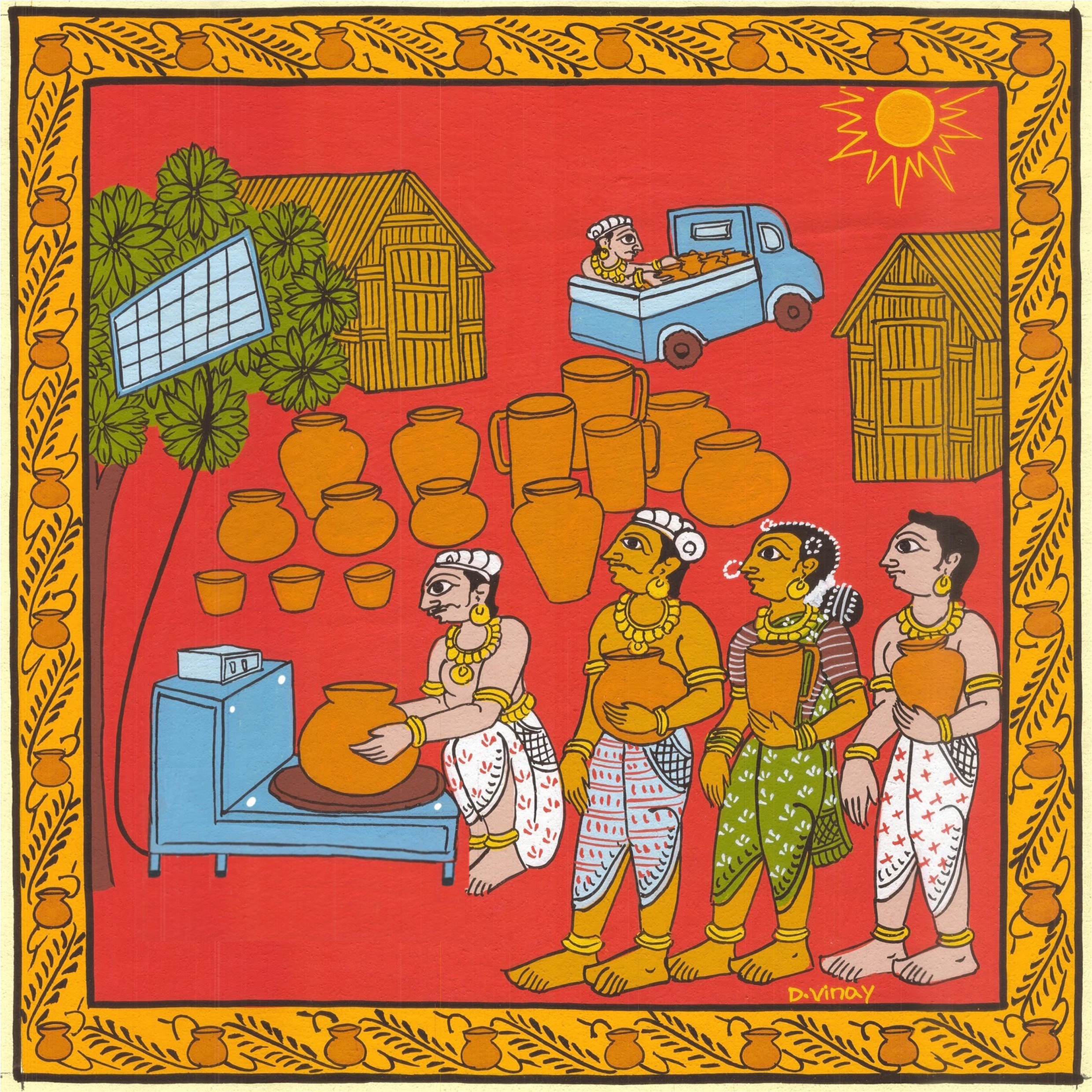 "With the solar powered pottery wheel, I can now work upto 8 hours and there are no issues with load shedding or lighting. This 8 hours of uninterrupted work has resulted in much more finished product and on time delivery of the products. As now there is the assurance of on time delivery, the customer satisfaction level has also gone high and I am getting more orders from those customers'', shares the potter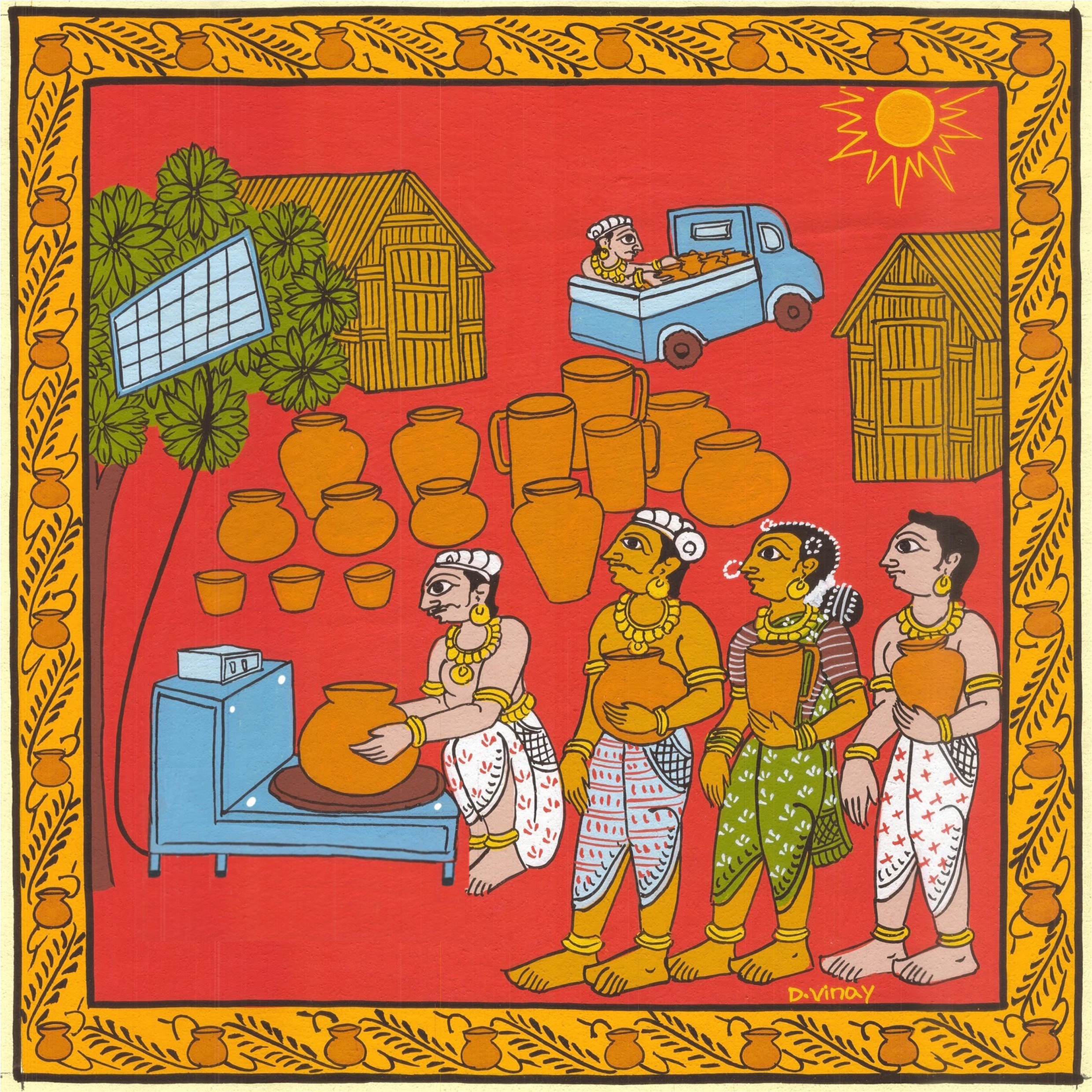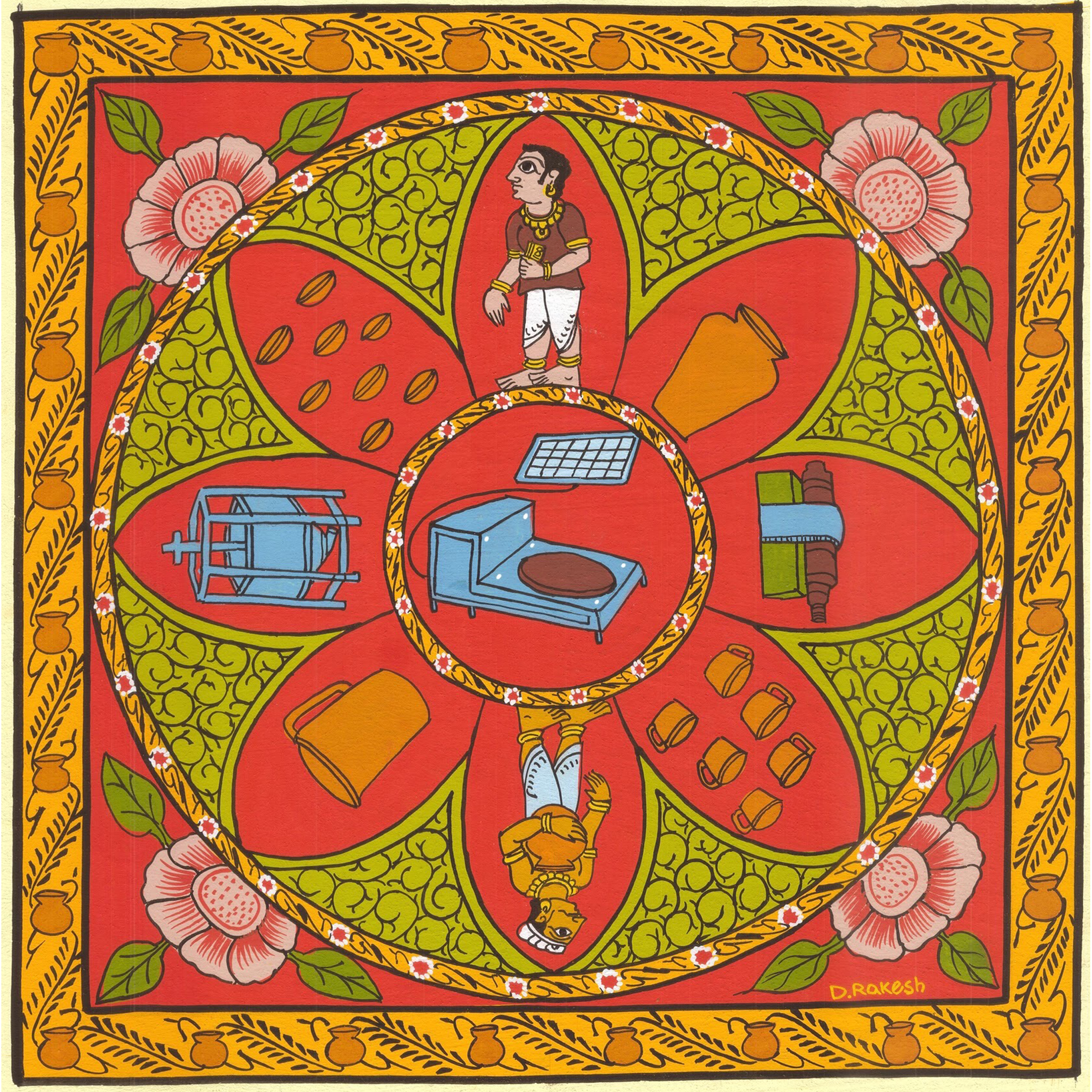 By introduction of sustainable energy based livelihood solutions for traditional crafts, drudgery is reduced and livelihood can be perceived as aspirational for the following generations. COVID-19, however, negatively impacted the market linkages for many artists and craftsmen. The ones with local linkages to temples, sweet shops etc. were able to revive their business after the first few months. Many, however, will be impacted for the months to come.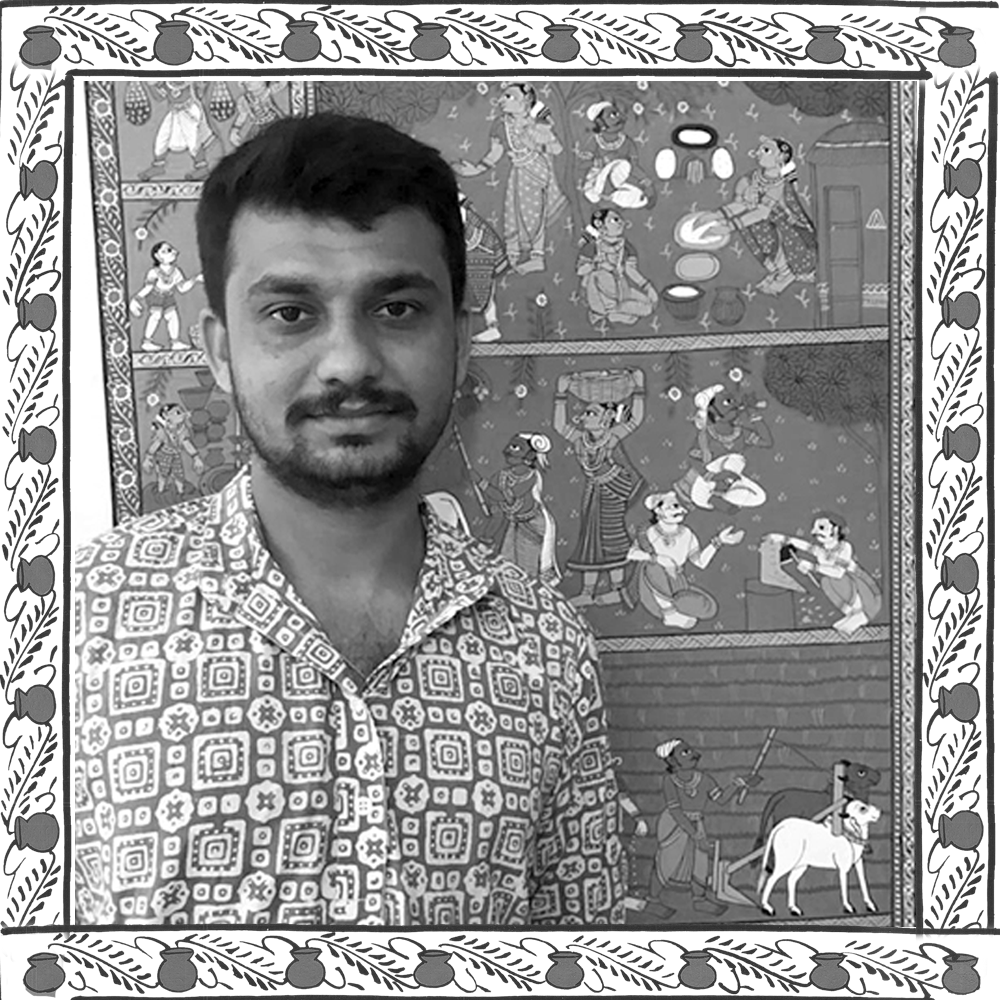 Cheriyal by Vinay Kumar
Vinay Kumar born in 1995 comes from Boduppal village in Hyderabad, Telangana. Learned Cheriyal art from his father D. Vaikuntam when he was eight, the scrolls formed a colourful backdrop to the engaging oral traditions of the people - the village barber, toddy tapper, the dhobi, the leatherworker, fisherman, weaver and the farmer. He and his father painted their tales and stories. It is only later that the work transcended into these categories and became more universal. Cheriyal painting style was practised by the Nakash Family from the 15th century. Vinay Kumar is a Bachelor in Fine Arts and has been practising this painting style since 2008. He has participated in many exhibitions and workshops along with his father.
About Cheriyal
Cheriyal Scroll Painting is a popular and modified version of Nakashi art, considered highly rich in the local motifs. This art form is unique to the state of Telangana and is painted in narrative format similar to a film roll or even comic strips, and depict stories from the Indian mythology as well as the shorter stories related to the Puranas and Epics.