A SELCO Foundation Initiative
An Ecosystem Approach to Sustainable Energy Access Creates Local Ownership
(depicted in Phad)
Renders a story of a women council bringing women of Khangshim village using traditional practices of growing their own cotton, spinning yarn and using natural dyes for weaving and stitching. The communities invested in solar-powered looms making them self-sufficient. The ongoing pandemic restricted their travel and supply chains, and thus their market as well. However, adapting with resilience and seeing the demand, they decided to make masks.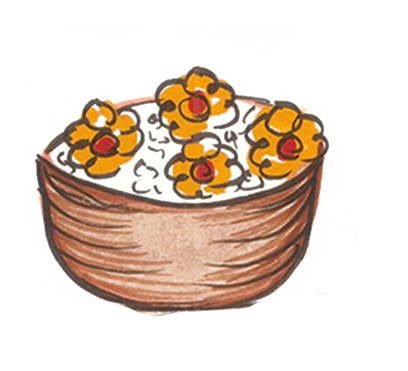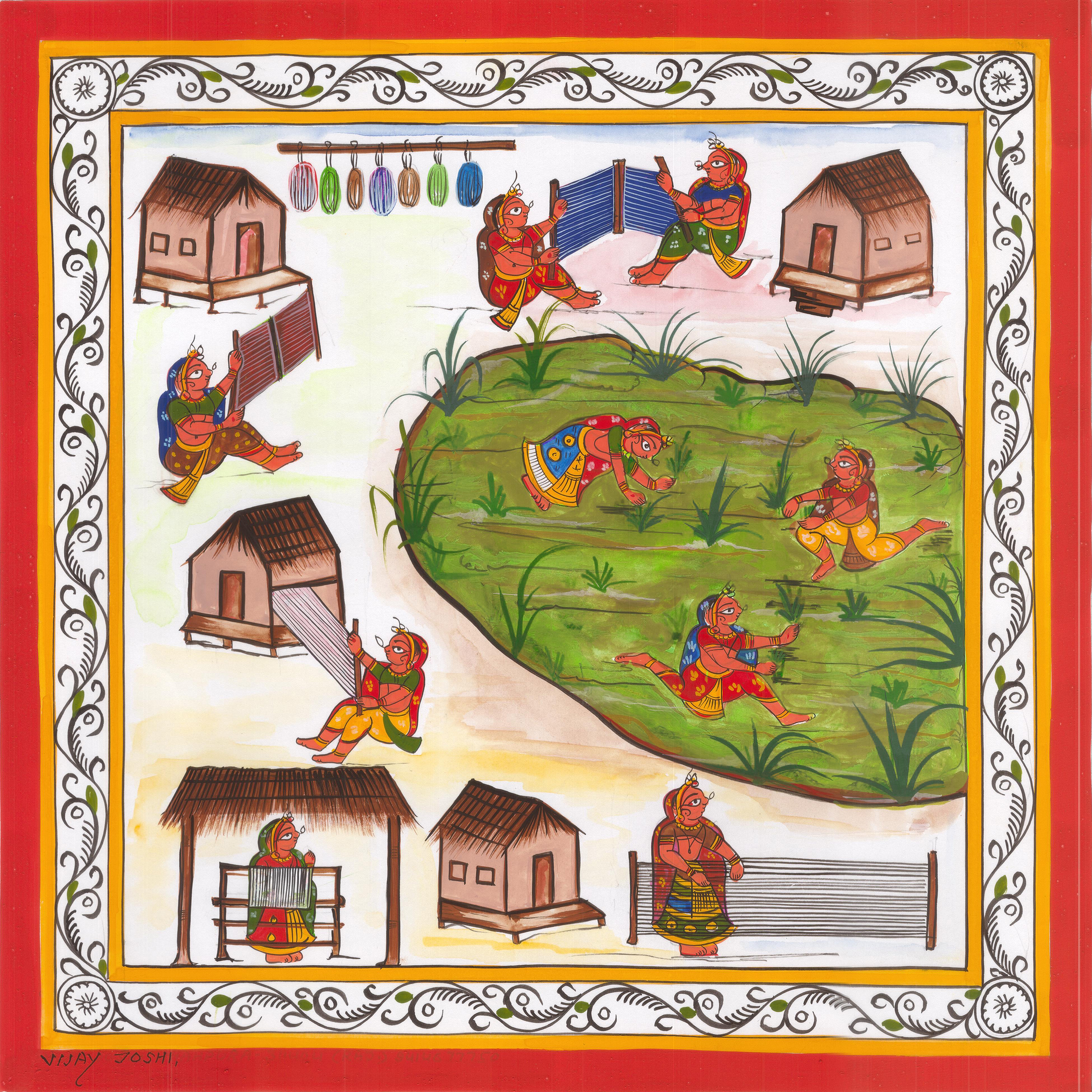 Across the county, each state in the country has its own rich traditional textile practices. From growing their own cotton to using cotton from the local market, spinning yarn and using natural dyes, to weaving and stitching the final products- the livelihood is dominated by women from these regions. However, because farming is their primary livelihood, women take to weaving only as an additional source of income, and practice it as is convenient individually.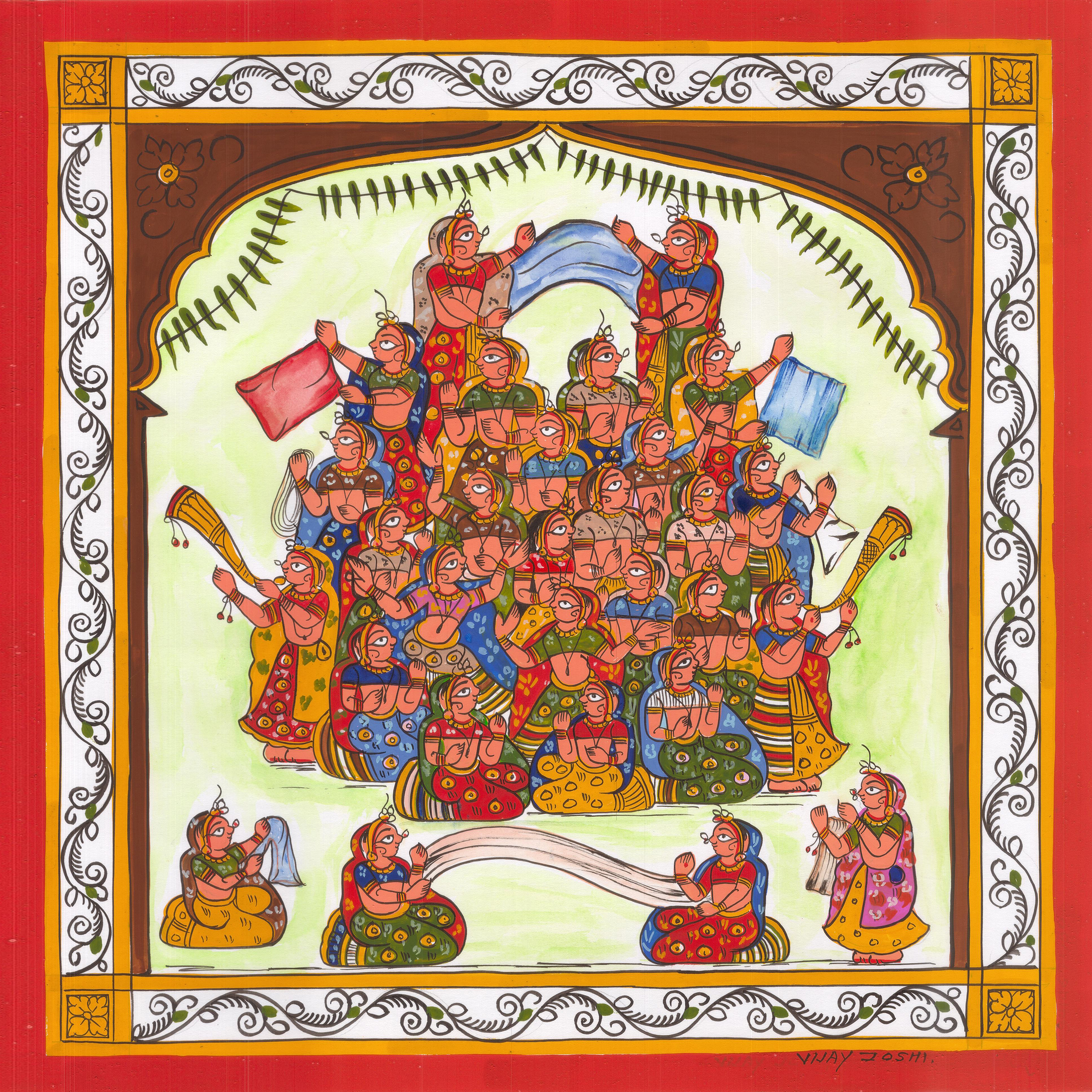 With the help of a local NGO, the women from surrounding villages began practicing the weaving of loin, fly shuttle handloom, embroidery and tailoring machines as a group. By purchasing yarn collectively and selling products as a single entity, they reduced individual effort, streamlined the process and eliminated the middle men, saving precious time and money.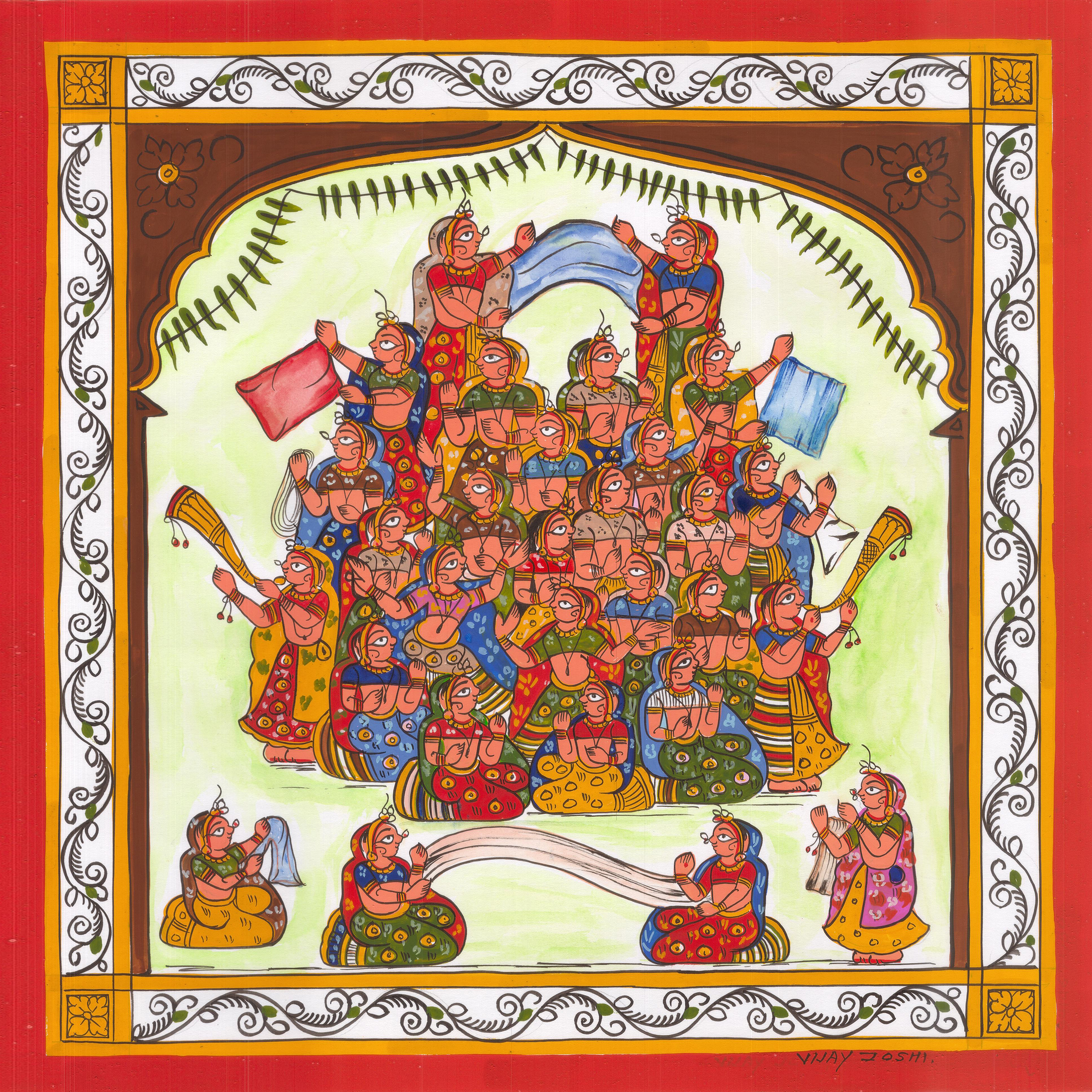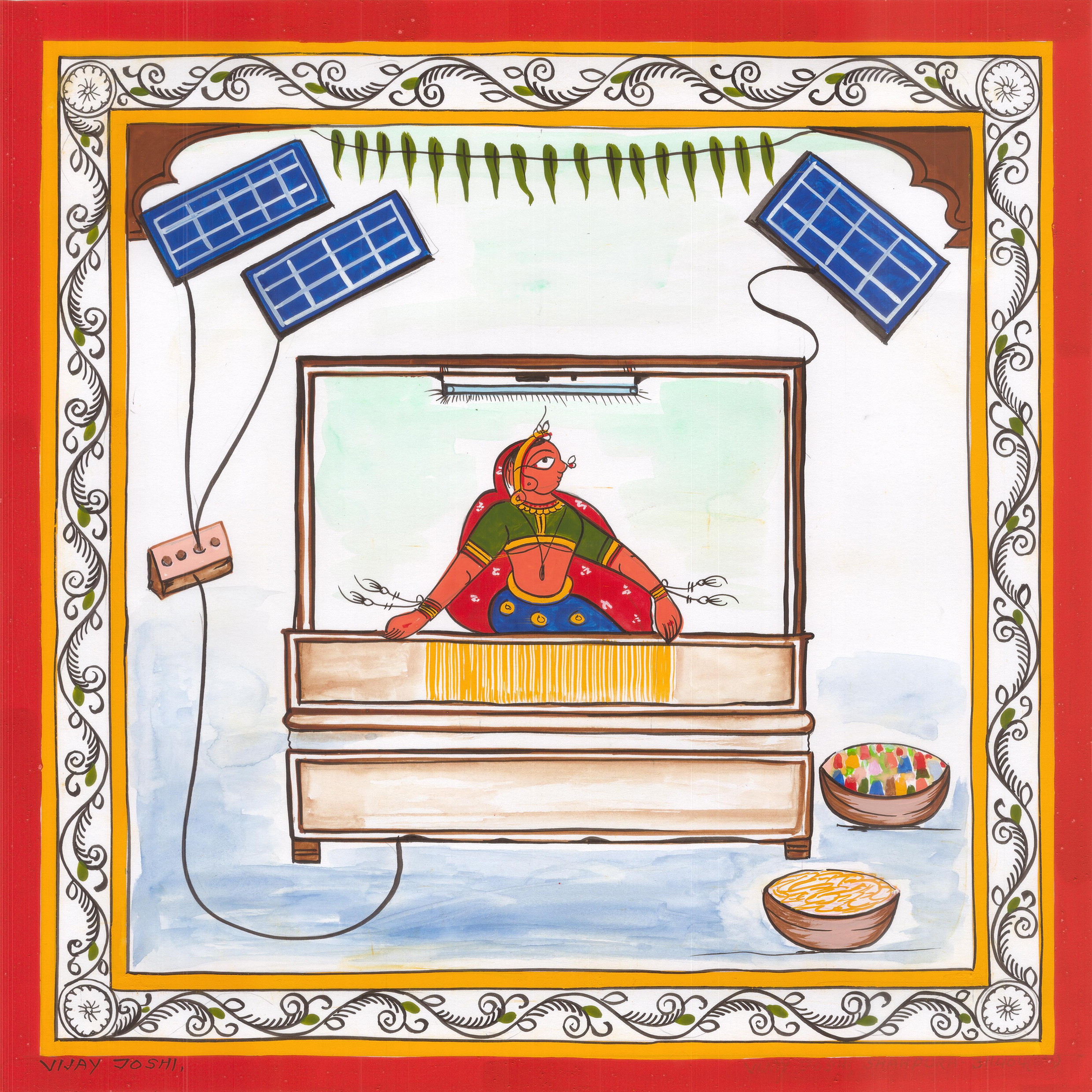 As more weavers shifted to power looms to keep up with the demand, the women's group in the village too opted for this solution. They invested in solar powered looms which battled the irregular power supply, increasing their productivity which also integrated the weaving into diverse products like bags, pouches, traditional attires etc. Many also opted to add on the solar lighting solution also being offered by the Foundation providing solar-powered solutions.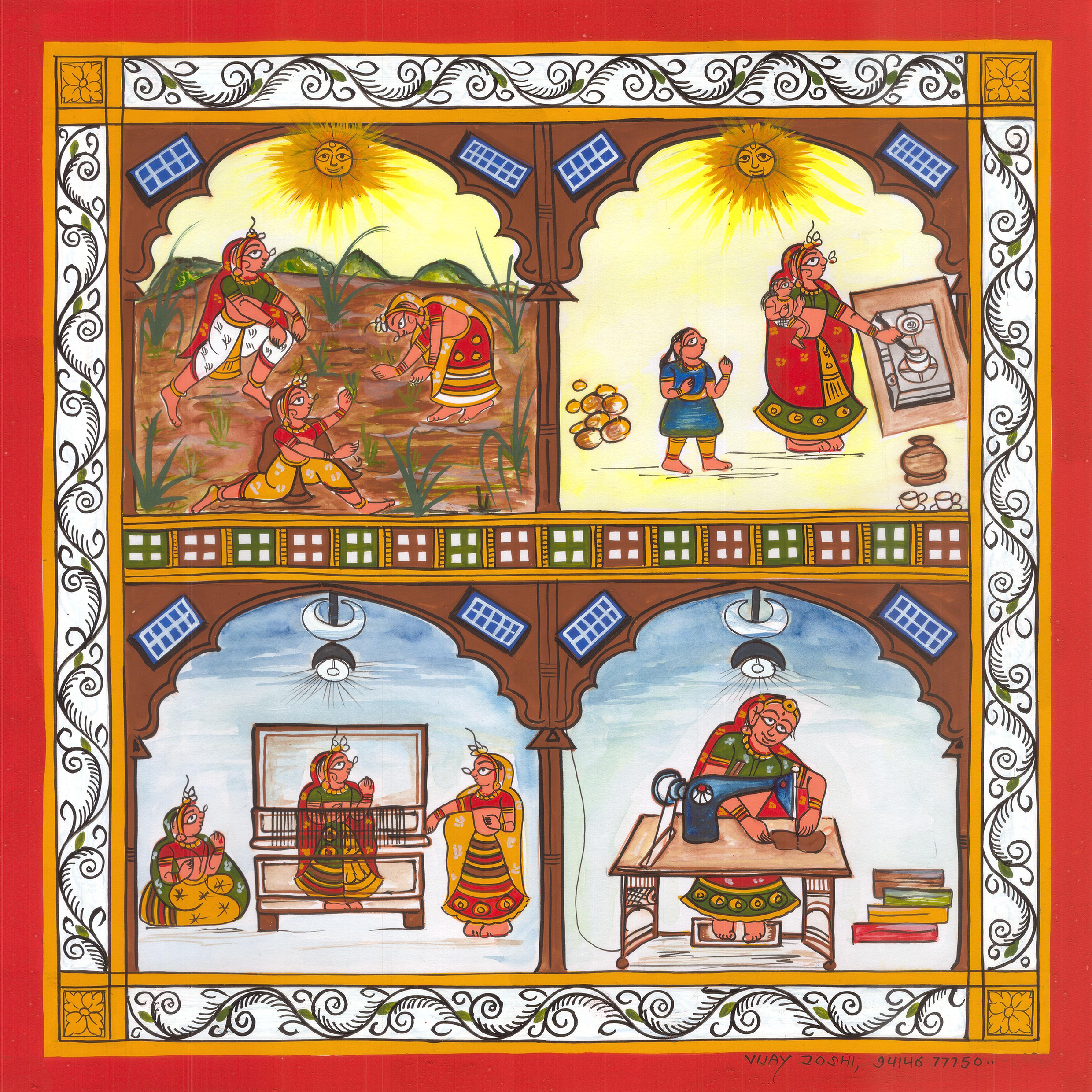 The machinisation not just improved the speed and quality of production, but drastically reduced the risk of sore muscles and body aches that come from constant pedalling and hand movements on manual looms. Also, as primary caretakers of their families, having a reliable source of light meant that these women could practice weaving even during the late evenings or early mornings as is convenient to them.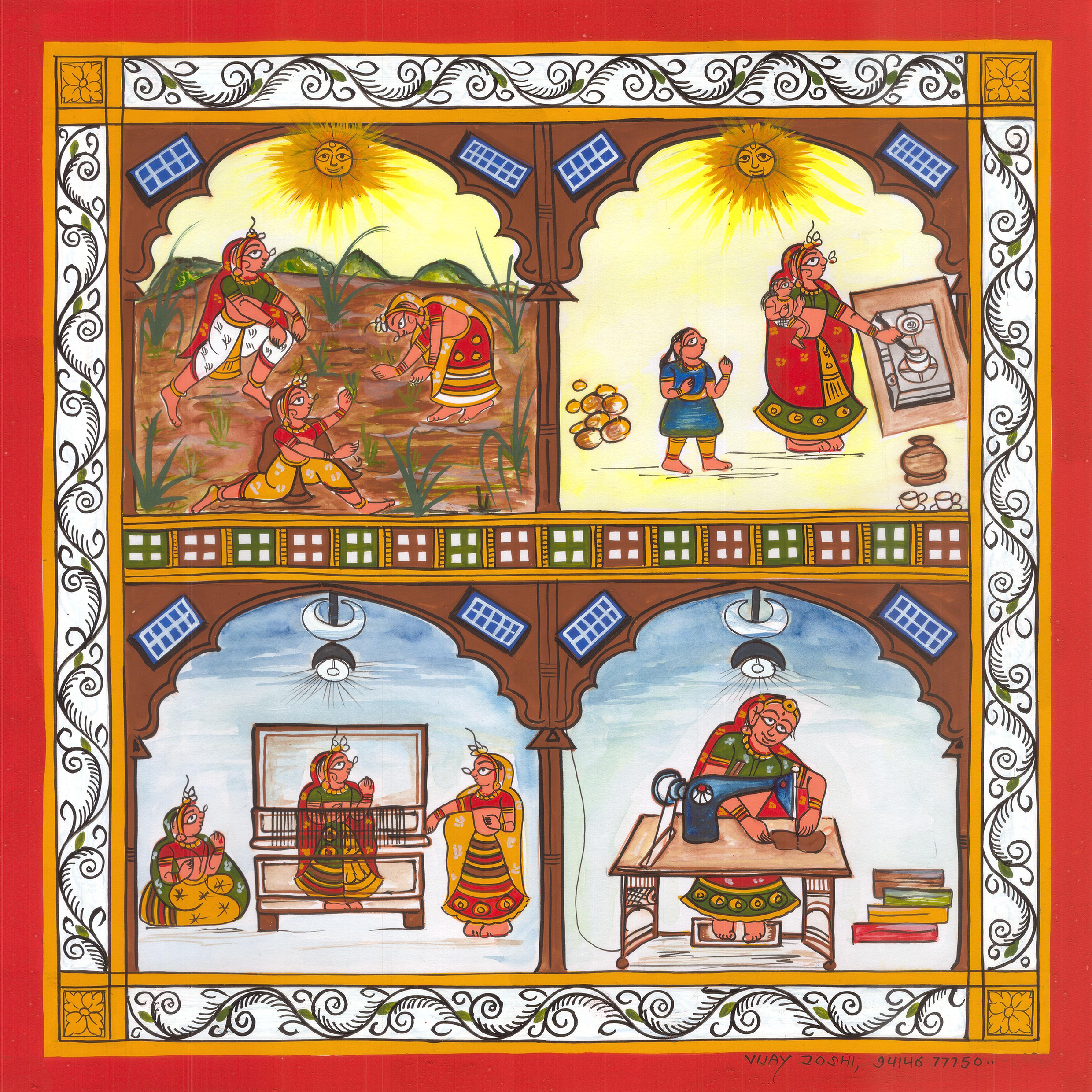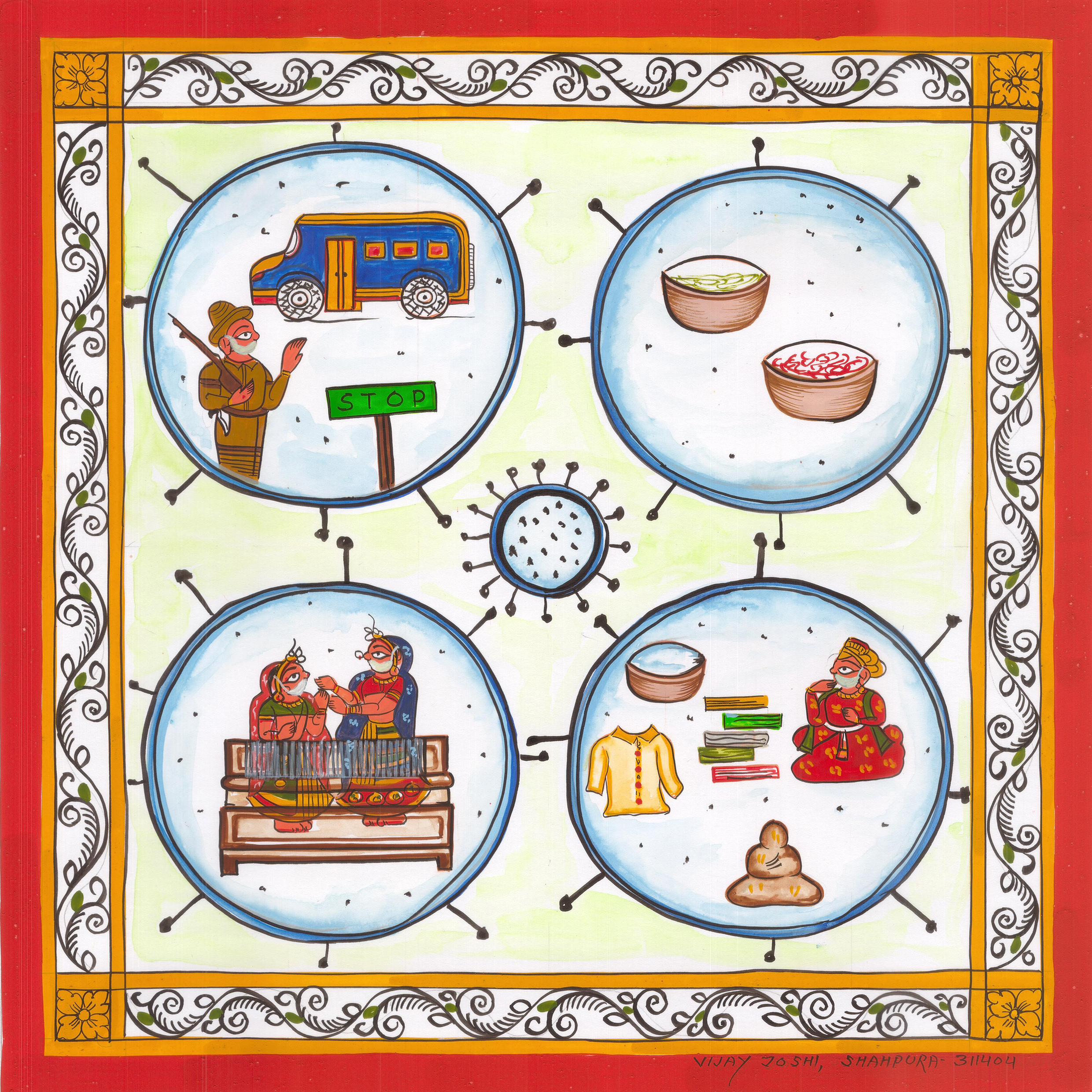 The COVID pandemic caused a lot of disruptions in community life in such villages. With travel restrictions, there were shortages in essential commodities and raw materials needed for consumption as well as production. The inability to visit the market regularly along with the drop in demand for their products, especially those needed at festivals, reduced the income of all of these women.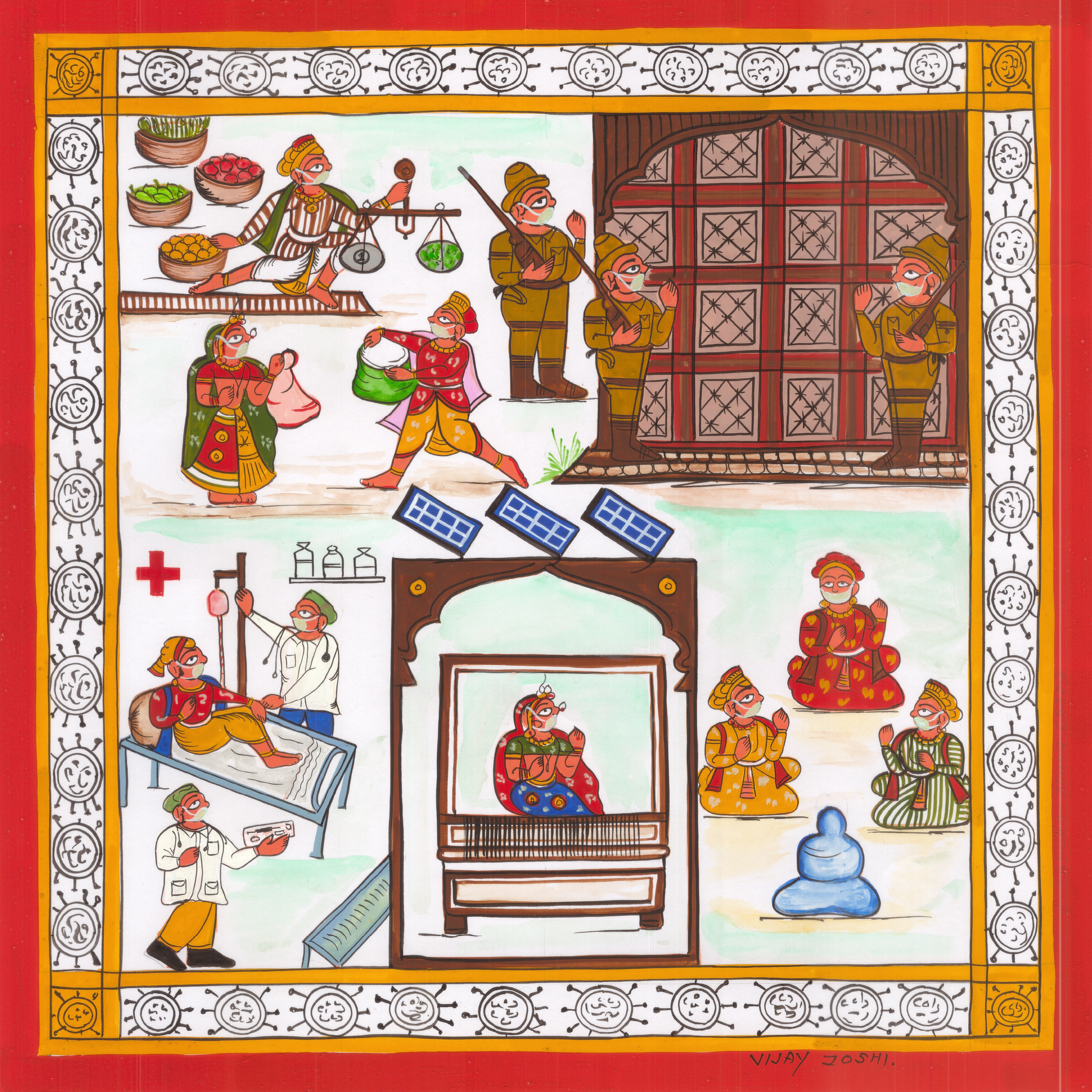 However they decided to adapt their products to suit the need of the hour. "There was a shortage of masks when the lockdown started so the artisans were able to make the masks locally using the solar equipment. We used traditional methods of dyeing and did the weaving and stitching using the equipment. This enabled us to improve the safety of the community as well as provide a source of income for the women who work with us." Chief Functionary, Weaker Sections Development Council (WSDC)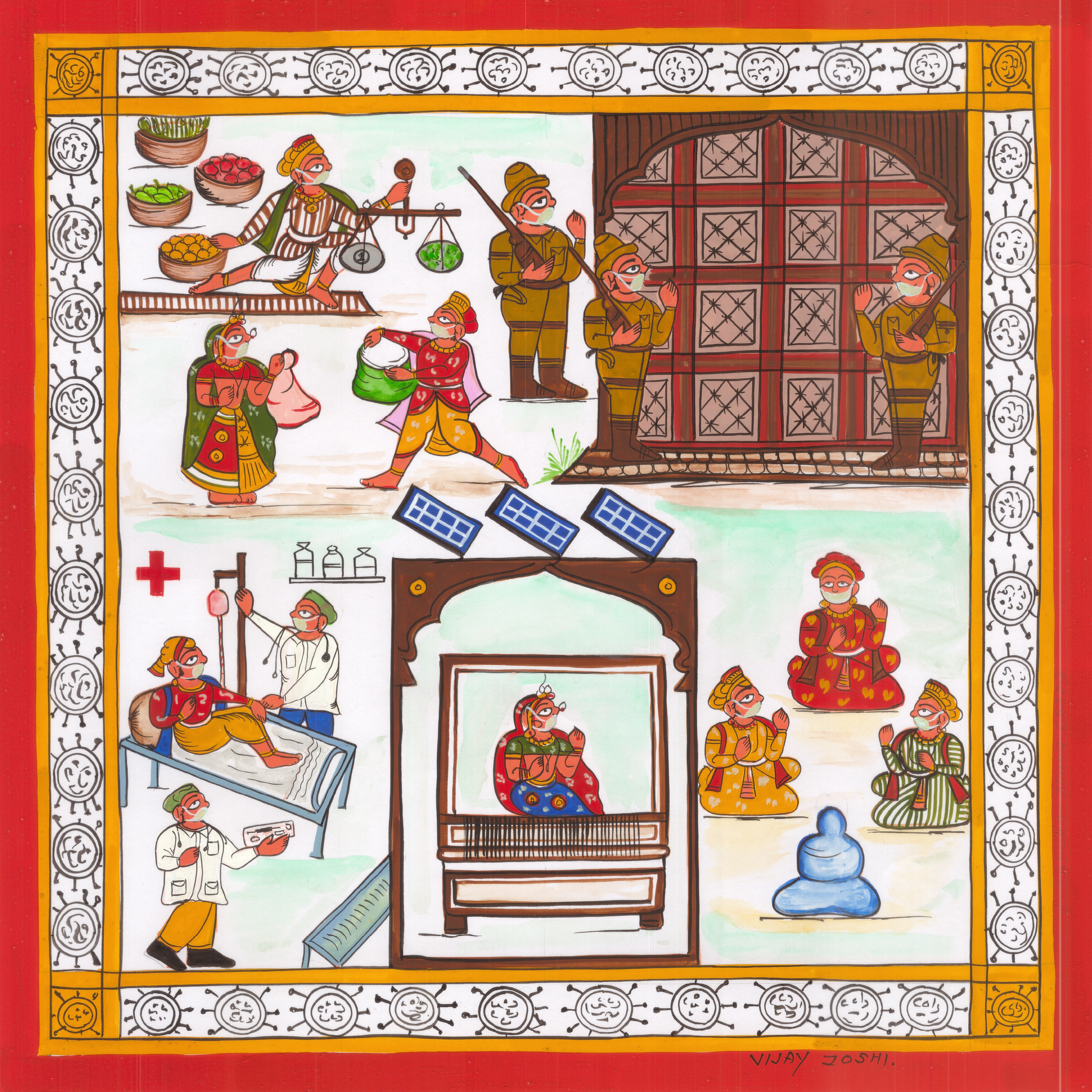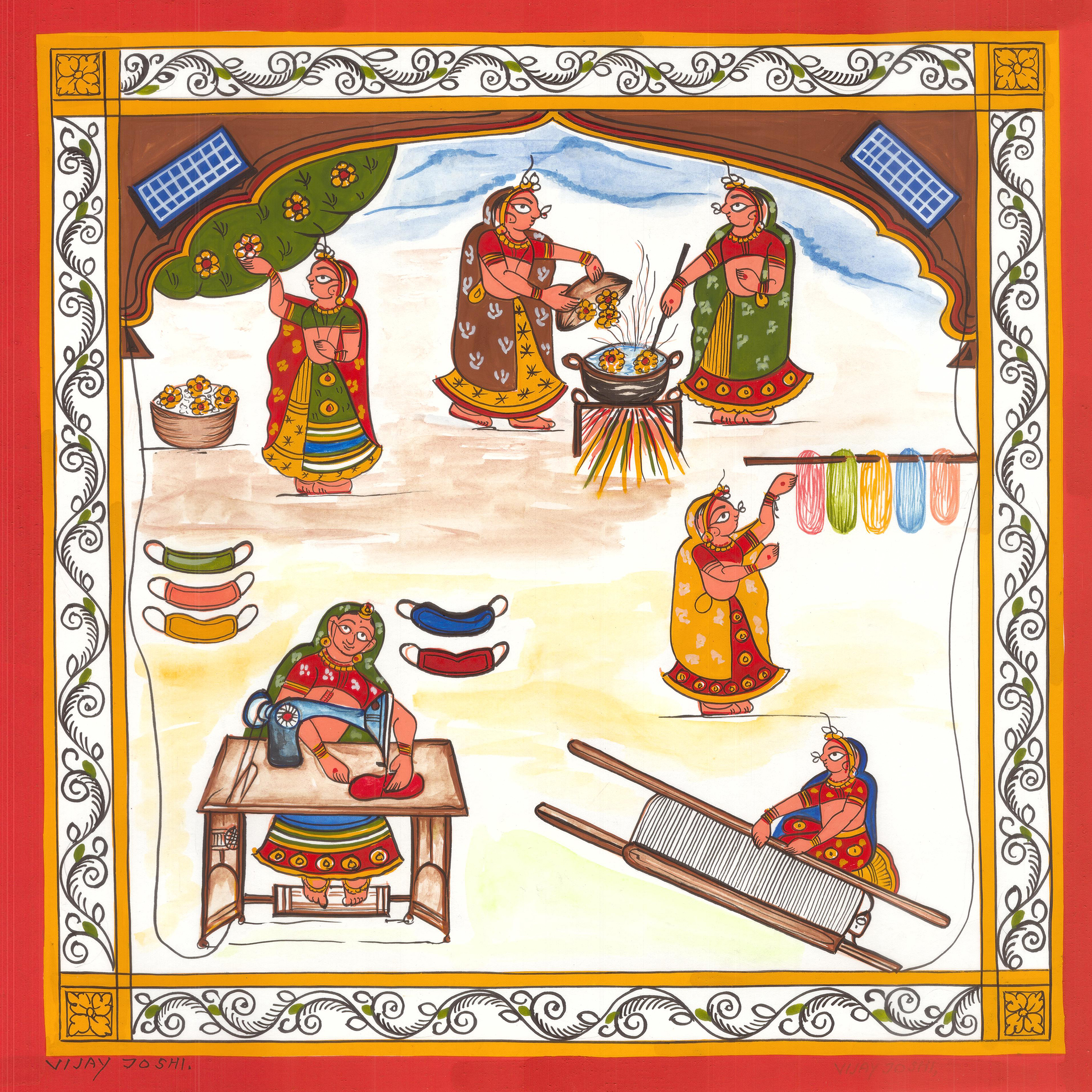 The pandemic has questioned our central model of growth and development. The Gandhian philosophy of decentralization makes even more sense now. In many villages across the country women came together using sustainable energy to produce masks for local requirements. This showed how when development needs are looked at a local scale, it creates interconnected islands of self-sustained units, specifically for access and ownership of basic services. Decentralized Renewable Energy can be the tool for the same.
This story represents a collaboration between an artist based out of Bhilwara in Rajasthan, and WSDC* based out of Chandel in Manipur, facilitated by SELCO Foundation. The artist uses Phad style as a medium to share the story.
*Weaker Sections Development Council setup in 1992 for victims of abuse, gun conflict, unemployed women and BPL/drop-outs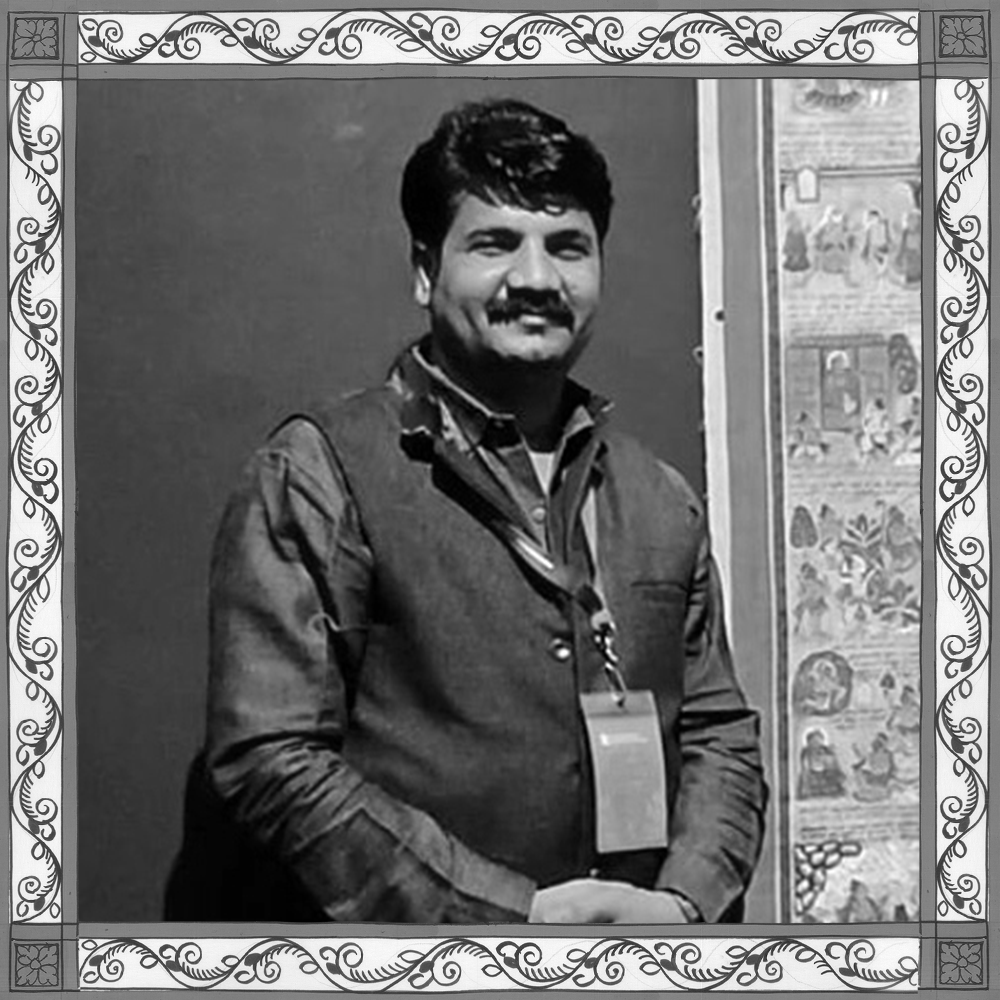 Phad by Vijay Joshi
Vijay Joshi was born in the village Shahpura in Bhilwara, Rajasthan. He started learning Phad art under the guidance of his father, a National Award winner, Shri Shanti Lal Joshi. Being the 13th generation practitioner, he entered the Shahpura School at the age of 9 where Phad painting was taught. This is when he came to terms with his age old family traditional heritage. He revealed that he found solace in this art form as if he was specifically chosen by God to be part of the Joshi family.
He has created Phad on subjects like Novel Coronavirus, a biography of Mahatma Gandhi in different languages and many more amongst others.
About Phad
Phad is a type of scroll painting that narrates elaborate religious stories of local deities and gods. This fabled heritage of Bhilwara is done on a long piece of canvas called Phad. Every inch of the canvas is used. Since the ancient stories are depicted in the paintings, Phads have a lot of human figures in them.